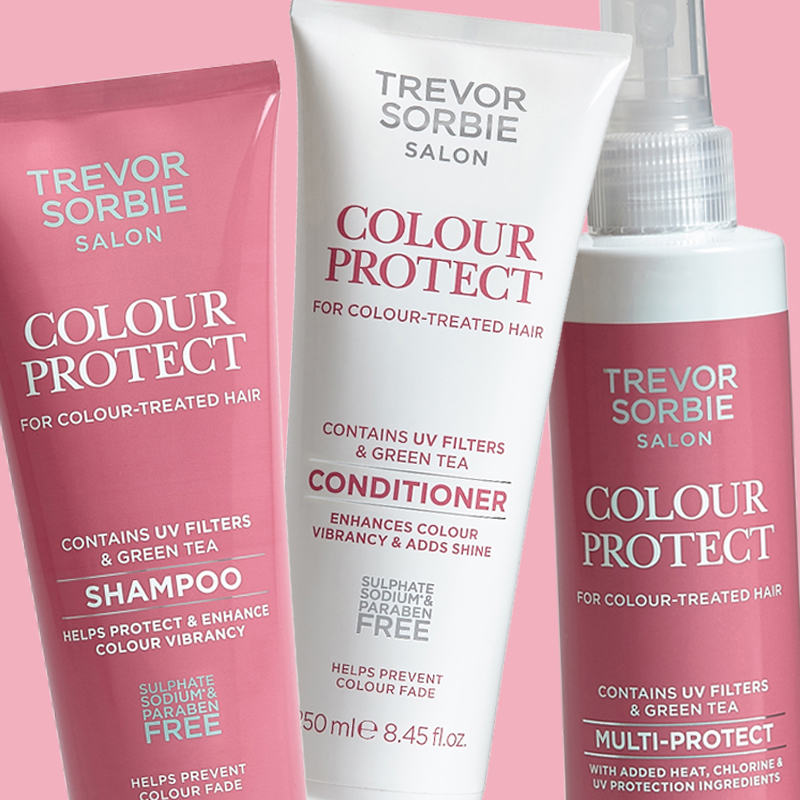 Trevor's new Salon Care Collection consists of 7 ranges which have been specially designed to meet the needs of specific hair types. Discover your perfect match below:
Colour Protect
This range contains Green Tea and UV Filters to help repair hair, and protect colour from UV damage and fading.
Key ingredients:
Green Tea is a good source of polyphenols, Vitamin C and E that helps stimulate hair growth and soften hair. This ingredient is a powerful antioxidant and has a protective action against UVs and environmental toxins which prevent colour fade.

UV Filters restore damage, dryness and discolouration. It works to reconstruct the hair's internal structure, replenish the hair and scalp and help protect against colour fade in natural or coloured hair.
The Range:
Top Tips:
Avoid using hot water when washing your hair. The heat can make hair dry and brittle, strip it of natural oils, and cause colour to fade faster. Instead try to rinse hair in lukewarm water (or cold if you're feeling brave) for a healthier, shinier result.