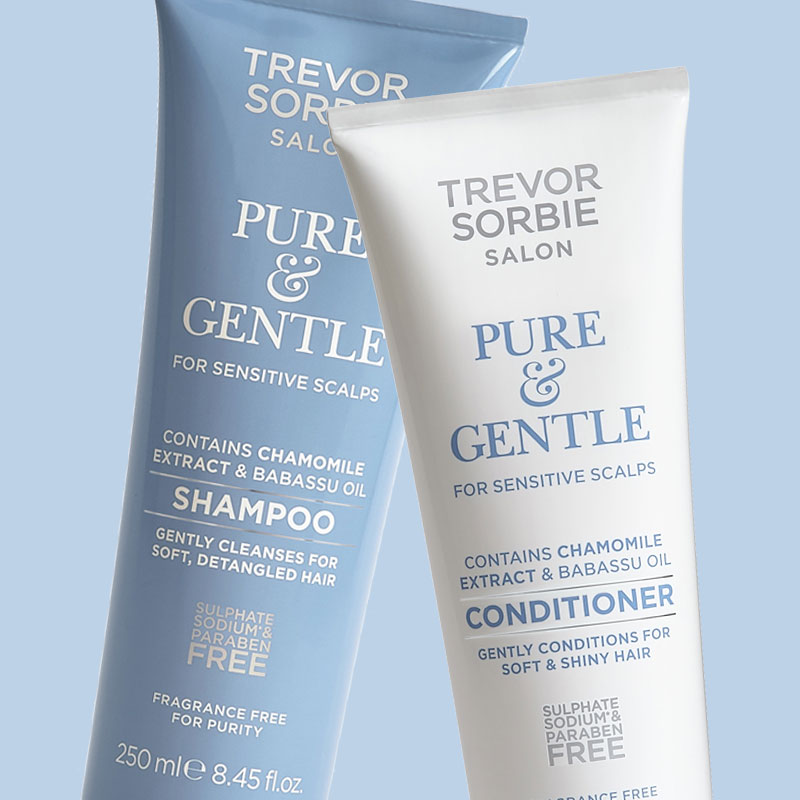 New and exclusive to his salons and online, Trevor is proud to introduce his Salon Care product collection. Created using his extensive knowledge and passion for all things hair, Trevor and his highly skilled salon teams have developed and approved this new collection. Designed to optimise the condition and health of your hair, this collection caters for every hair type.
How will these products help my hair?
Every single product in this range is Sulphate, Sodium Chloride and Paraben free. This means the formulations are gentler, and therefore reduce scalp irritation or inflammation, and help prevent colour fade. Because of this, the whole collection can be used after Keratin smoothing treatments (like our KeraStraight Style Solution). Each range within the collection has been designed to help a specific hair type. So it's easy to find your perfect match!
What are the different ranges?
There are 7 different ranges within the collection; Colour Protect, Precious Oils, Pure & Gentle, Repair & Strengthen, Smooth & Hydrate, Tame & Define and Thicker & Fuller. Discover the benefits and exciting ingredients for each range here.

What does Trevor say about the new collection?
"In my salons, we believe in providing deep care for hair. I believe that well cared-for hair is the essential foundation for achieving a great hair cut, colour and style. This is why my expert team and I have created the Salon Care collection. We believe it will bring out the best in all hair types, as well-conditioned hair is the key for maintaining salon-quality hair at home."
Trevor Sorbie M.B.E.
How can I try the new Salon Care collection?
This collection is available exclusively from our salons in Brighton, Covent Garden, Hampstead, Manchester and Richmond. You can also purchase this collection directly from our online shop.