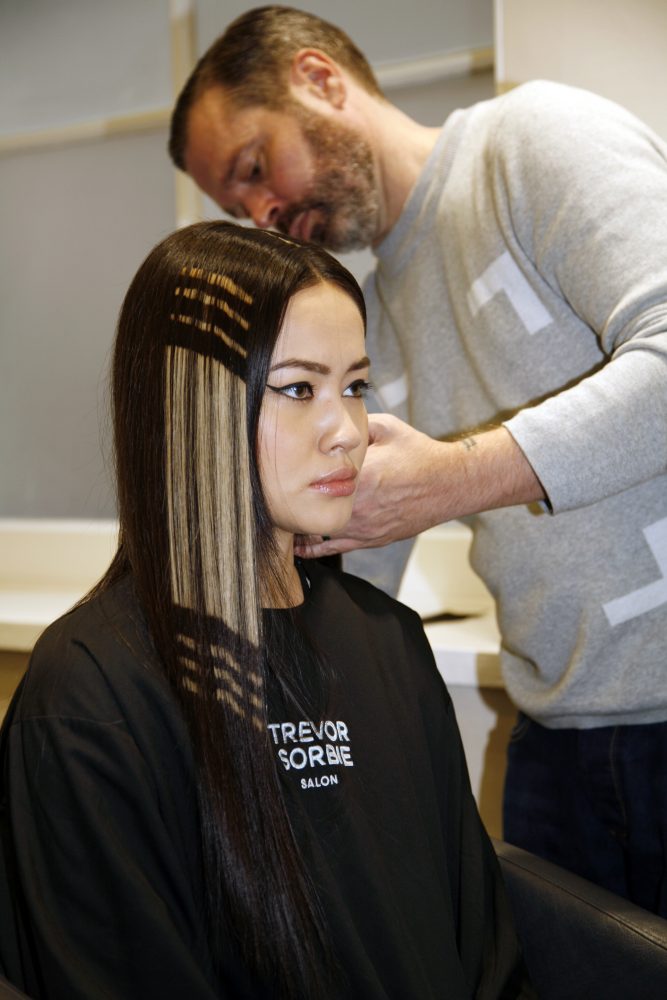 Being a successful hairdresser is so much more than just the ability to create a good cut or colour. Visiting the salon is an event for clients; whether that be because they're nervous to put their hair in someone else's hands, or due to the anticipation of how great they'll feel after their appointment. Either way it's the responsibility of the hairdresser to provide them with an unforgettable service from start to finish, as well as a fantastic cut or colour that has been personalised to match their needs. There's the common stereotype that we only chat to clients about inane subjects such as holidays or the weather, but in reality a lot of clients build a close relationship with their hairdresser and consider them a trusted confidant. Not only does this bond help to build a rapport, but the more information and understanding you have about your client, the more bespoke you can be with their style. It's this social interaction with clients that really sets hairdressing apart from other vocations – there are very few other careers where you're able to have such a profound effect on how a client feels when they leave their appointment.
How do I make the perfect match between the cut/colour and the client?
This is where the role of friend, confidant and amateur psychiatrist all come into play! The first thing we consider is how the client looks. Taking the focus away from their hair it's important to look at them carefully. What is their build, height, posture? Are they dressed conservatively or adventurously? How do they hold themselves? All of these things give us invaluable clues to help match the client to their perfect style. It can be daunting at first, but you can't be afraid to ask questions! The more information we have about the client's lifestyle and interests the more bespoke we can be with their hair. This is real detective work and requires incredible people skills and subtlety to put the client at ease, whilst finding out as much as we can about them.
The next step is to actually look at the hair and discuss what they are hoping to achieve. This is where the earlier questioning will pay off – using all the information gathered about the client we can recommend a suitable cut or colour. If we've learnt that they live an active, outdoor lifestyle with very little time for styling and only visit the salon twice a year, then a precise bob with a colour that requires regular touch-ups may not be the best fit! So we have to ask ourselves…how could this initial idea be tweaked to fit in with their lifestyle and existing look already? Hairdressing is all about being adaptable; there is no set cut or technique that will suit everyone, skills have to be adapted to suit this one individual client.
Once the client's hair has been thoroughly shampooed and conditioned it's time for another check before going ahead with the appointment. Wet hair allows us to really assess the shape of the head, the hair's natural state (whether curly, wavy, straight etc) and most importantly, the hair's natural growth pattern. Any pecularities in the hair growth will have to be taken into account, and may slightly change the style that we want to create. A lot of hairdressing can be problem solving – how do I overcome obstacles with the shape or condition of the hair to achieve the look the client has their heart set on?
So as you can see, being a hairdresser is about much more than just hair!
To be really successful in this industry you have to be a problem solver, detective, confidant, highly skilled and able to adapt these skills at a moments notice, and most importantly, an expert in making people feel more confident and great about themselves.
If you think you have all the skills above and want to explore where a career with us could take you then please email careers@trevorsorbie.com for more information about vacancies and our training programme. Or to apply directly click here.