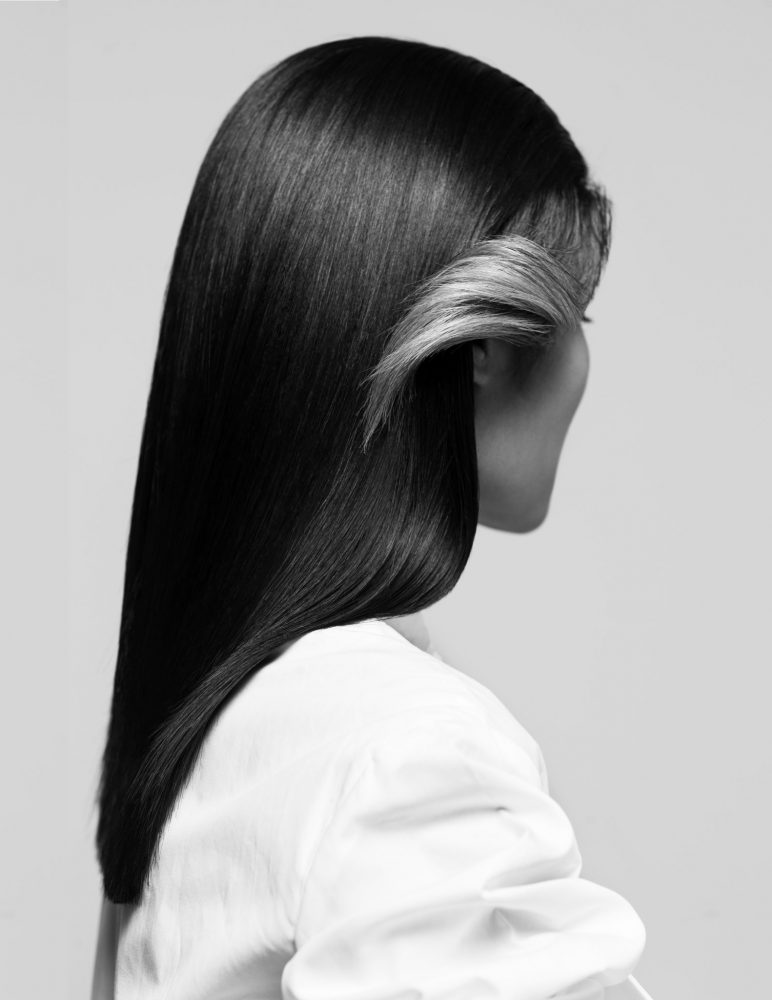 Shiny hair can reflect overall health, with many of us lusting over a beautifully glossy glass-like mane. At Trevor Sorbie we're here to help you restore and recover even the most damaged tresses which have been over bleached, damaged from heat, exposed to harsh climates, dehydrated or have a coarse texture with dull appearance. We're here to show your hair some TLC with our leading industry expertise and innovative in-salon treatments. We've listed our top 5 ways to get healthy, shiny hair below.
1. Invest in treatments to achieve healthy & shiny hair
At Trevor Sorbie we have an expert-led  range of shiny hair treatments you can add-on to any service which will improve your hair's condition and restore it back to health. Give a light-reflecting boost to your tresses with our in-salon treatments which encourage beautifully shiny hair. You'll love indulging in a little pampering with our in-salon hair treatment menu which has a range of options to help your hair become stronger, recover from any damage and allow you to get more out of your colour. Come and visit us at one of our salons for a personal consultation where one of our expert stylists will be able to recommend the best treatment or course of treatments for you. To find out more about our hair treatments we offer here. Add some specific examples of treatment and explain different between them.
2. Enhance your shiny hair with hair colour
Give yourself a hair colour transformation and totally enhance your look! Our expert stylists will be able to give you a personal consultation about the desired results you'd like to achieve. Whether you'd like to amp up your natural colour with subtle highlights which reflect the light for added shine or go for a totally new look, the hair colour we use in our award-winning salons enhances vibrancy. Hair glosses and toners can be great semi-permanent methods to achieve shiny hair while benefiting from a boost of colour.
3. Enhance your shiny hair with shine boosting products
Following your visit to our award-winning salon, maintain a glossy mane with shine enhancing products at home. There are a variety of professional products which will help your tresses gleam with health, lock in hydration, nourish your strands and boost colour brilliance. Investing in a professional shampoo and conditioner suited to your hair type will help retain hydration levels, not strip the hair of natural oils and keep any hair colour staying vibrant. Why not try spritzing a shine spray through the ends to reflect the light after styling, adding a nourishing oil or applying a shine boosting serum to the ends if you have thicker hair? If you have naturally frizzy hair or hair prone to humidity this can impact shine so look for smoothing products to de-frizz and smooth the cuticle.
Enhance your hair's shine with our Smoothing Treatment Menu which gives 46% more measurable shine as well as softening the hairs fibers, strengthening and controlling any frizz. Check out our full Smoothing Treatment menu with the different options according to your hair type and needs here.
4. Get regular haircuts
We recommend you visit us at our award-winning salon every 6 weeks to maintain shiny hair. Not only can you benefit from one of our shiny hair treatments, you can maintain your style at shine with a regular trim at Trevor Sorbie. Getting your hair cut regularly will make it shine, by reducing split ends, any damage and prevent the hair from snapping. Your hair will grow back healthy and strong, reflected in shiny hair.
5. Look at how your diet and lifestyle contributes to hair
A diet packed with good fats, iron and key nutrients contribute to shiny hair. Looking after your hair from the inside out can really help boost shine alongside  hair treatments in the salon. You could look at cutting out junk food, increasing foods rich in B Vitamins, eating oily fish, omega 3 rich foods such as eggs, leafy greens, wholegrains and lean protein. Not smoking, minimising stress and staying hydrated are lifestyle tips which all contribute to shiny hair.
To book one of our shiny hair treatments, a hair cut or speak to one of our experts about achieving shiny hair colour visit https://trevorsorbie.com/salons/ or book an appointment here.