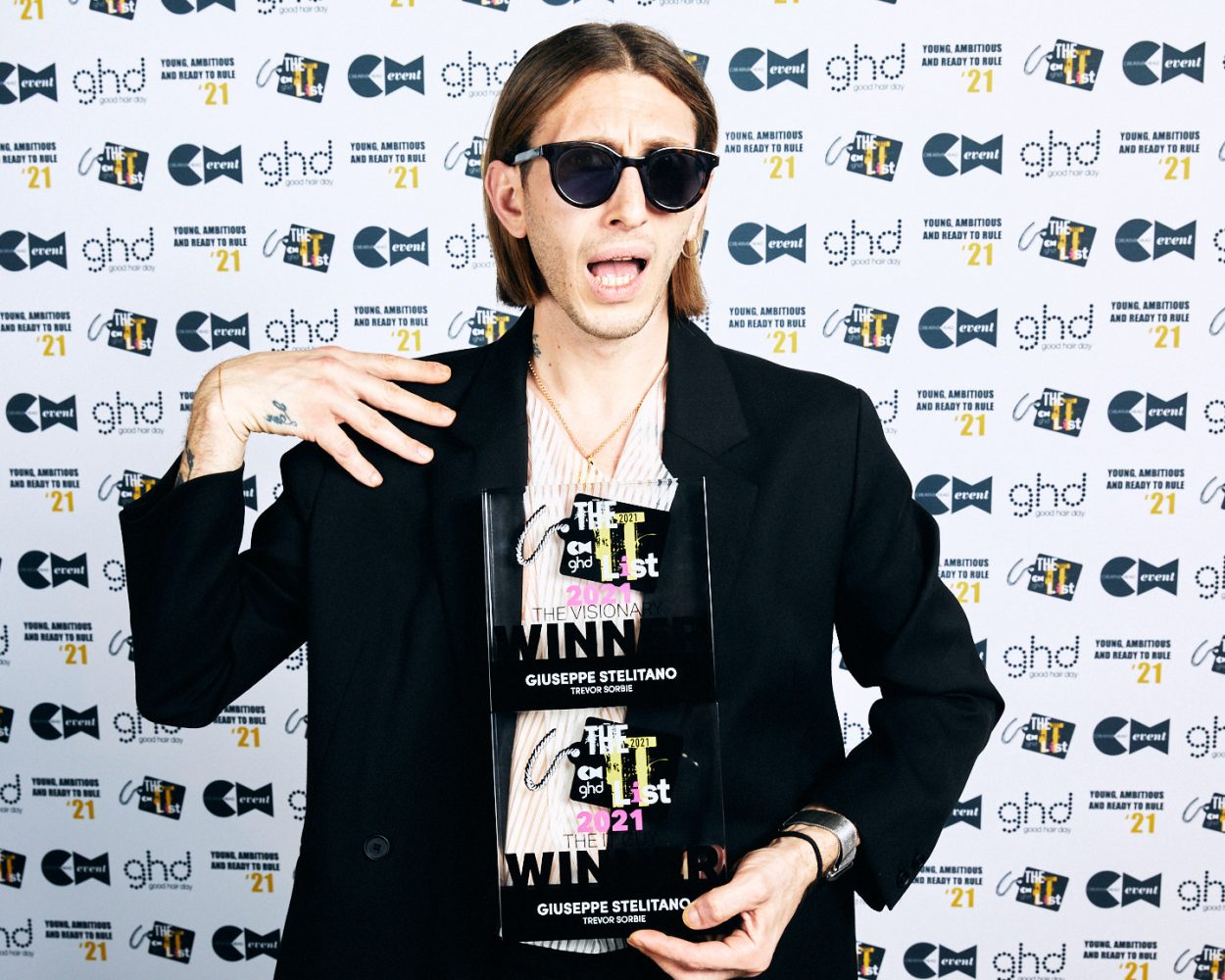 Talented colourist Giuseppe Stelitano has demonstrated he has talent in abundance by winning two major awards on The It List, which spotlights the emerging stars in UK and Irish hairdressing aged 30 and under. Moments after accepting The Visionary award for his boundary-pushing photographic collection, Memphis, Giuseppe was also announced as the winner of The It Guy title, awarded to a young hair professional excelling in multiple areas of hair work and destined for greatness.
Established over a decade ago, The It List, presented by influential industry magazine Creative HEAD and exclusively sponsored by hair giant ghd, has become a beacon for exciting new hairdressing talent aged 30 and under. It's an exciting platform for industry innovators and brand builders forging a dynamic career path and establishing themselves as ones to watch. A place on The It List opens doors to opportunity – past recipients have gone on to work with names like Jennifer Lopez and Jodie Comer, appear in titles from The Face to British Vogue and collaborate with leading fashion brands, including Chanel, Jacquemus and JW Anderson.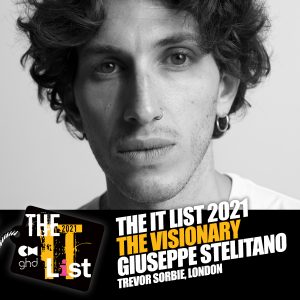 To take an It List title means you've impressed a stellar line-up of expert judges from the worlds of fashion, media, business and, of course, hair. Prestigious names including Christopher Miles, talent agent at Art + Commerce, fashion designer Harry Evans, photographer and director Conor Clinch, influencer Maddie Bruce, high-profile session artists Syd Hayes, Jody Taylor and Neil Moodie plus successful salon owners Charlotte Mensah and Samantha Cusick all came together to assess the hundreds of entries received.
A few years ago Giuseppe Stelitano was a barista in the Trevor Sorbie salon in Covent Garden, having moved from Italy to follow his dreams. Pure passion for hair drove him to switch trades, complete an intense training programme and emerge as a game-changing colourist for the legendary London salon. Giuseppe was the first person in the history of the company to be offered a position within the main Artistic Team after presenting his first collection, and has gone on to wow thousands on stage and in print. The It List judges also spotted the star potential, awarding him two prestigious titles for his accomplished and unique creative vision.
Giuseppe was announced as a winner at the Creative HEAD It List Grand Final, held on Monday 6 September 2021 at Printworks London – a converted printing factory that now showcases music acts like Dua Lipa and Oliver Heldens – and hosted by comedian Russell Kane. In the audience were 600 A-Listers from the hair, fashion and media industries, who gathered to see the six It List trophies presented.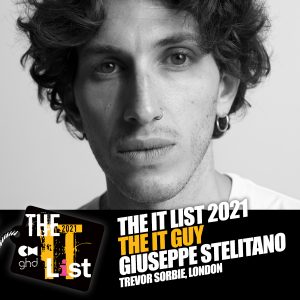 But the win doesn't just bring an iconic It List trophy and reams of recognition. Giuseppe also receives a bespoke education and inspiration mentor day with ghd creative artist Michelle Thompson and trade ambassador James Earnshaw, publicity in Creative HEAD for the duration of her winning year and the opportunity to appear at Creative HEAD events, providing a platform for career progression.
Says Catherine Handcock, publisher, Creative HEAD: "Word is already out that Giuseppe Stelitano has all the makings of being a major industry talent. His work creates shivers of excitement, combining exquisite fragility and beauty with his signature sharp edge. Mark my words, we have an incredible colourist and hairdresser on our hands."
While Creative HEAD deputy editor, Deborah Murtha commented: "You don't encounter talent like Giuseppe's very often. Not only is he a wizard with colour and shape, but he has the vision and the courage to tread where others dare not. His two wins reflect that tenacity and skill which has seen him climb the ranks at Trevor Sorbie with dizzying speed. Congratulations!"
For a full list of winners visit creativeheadmag.com/theitlist | @creativeheadmag #MWIT21