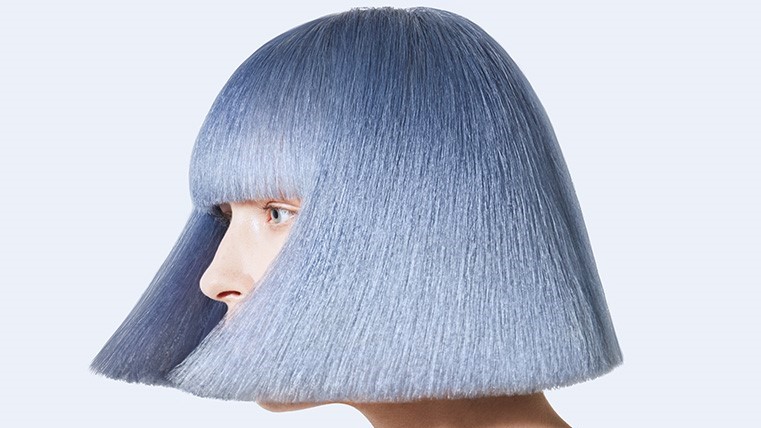 We're passionate about your hair, and we've had lots of questions from our guests about what to do with their coloured hair whilst isolation We want to ensure you have the best condition hair possible during this difficult time, so we've answered your questions below.
Got a question that isn't answered below? Contact us at hello@trevorsorbie.com and our expert team will get back to you within a few days.
Should I colour my own hair at home?
The most important thing to do right now is not to panic, nobody knows for how long these temporary measures will last. We would never advise to colour your hair at home. Some of the reasons are as follows:
Covering grey roots / darkening roots

It may be very difficult to match the bespoke colour your colourist mixes for your hair
You may not achieve the same coverage as with professional in salon product
You can easily overlap existing colour creating 'bands' of different colours, which can be very difficult to correct
Lightening hair roots

It is unlikely that you will be able to achieve the desired level of lift / target shade
It is likely that you may get a very brassy yellow/ orange tone, creating 'bands' of different colours
It is likely that your colour will be very difficult to correct, and therefore more expensive
It is highly likely that you will overlap existing colour and could cause breakage or permanent damage to your hair
Toners are also used to personalise your colour in the salon, this is not possible to do at home yourself
Are there any risks to using home hair colour?
Yes, anything that you do yourself is a risk. Also, you may get an allergic reaction if you don't do the skin test accurately.
It's likely that you also won't get the exact result you're looking for. The expertise and experience you are paying for in the salon takes years of training and a high level of skill. You have your own unique hair colour formula that is personalised, and created by your colourist who mixes shades to suit you. You cannot get this personalisation with a one size fits all box dye colour.
You also risk overlapping your existing colour making it very difficult to correct as well as expensive.
Can I have my bespoke colour sent to me to apply at home?
Unfortunately, legally, due to the dangers this is not a service we can provide.
What can I do to hide my roots?
We recommend that you temporarily blend/ cover your roots.
L'Oréal Hair Touch Up Spray
A root concealer from the maker of your hair colourant.
Available in 6 shades
Best for covering/ blending grey roots
Easy spray application (matt finish)
Great for larger regrowth
It's non-permanent, risk and damage free
Available in 8 shades
Best for blending roots (not full coverage)
Has a matt mess free powder
Comes with two different sizes of applicator brush
Lighter blonde/ platinum shades can be great for blending dark roots (can create highlight effect with applicator)
It's non-permanent, risk and damage free
Why not try out different hairstyles to hide your roots?
Click here to find our list of simple hairstyles to try at home.
Are toners an option?
Your hairdresser will have made various decisions and choices to tailor your toner for your specific hairs needs and it's almost impossible to recommend anything in their place.
A good way at keeping your tone fresh is will be a shampoo or conditioner that contains small amounts of colour pigments to keep away warmth or reduce fade. We highly recommend the below for you:
For blonde hair
Kerastase Blond Absolu
Brilliant for reducing brassy tones.
Click here to find out more
For refreshing coloured hair
Fabuloso Colour Booting Treatments (Available in 8 shades)
Click here to find out more