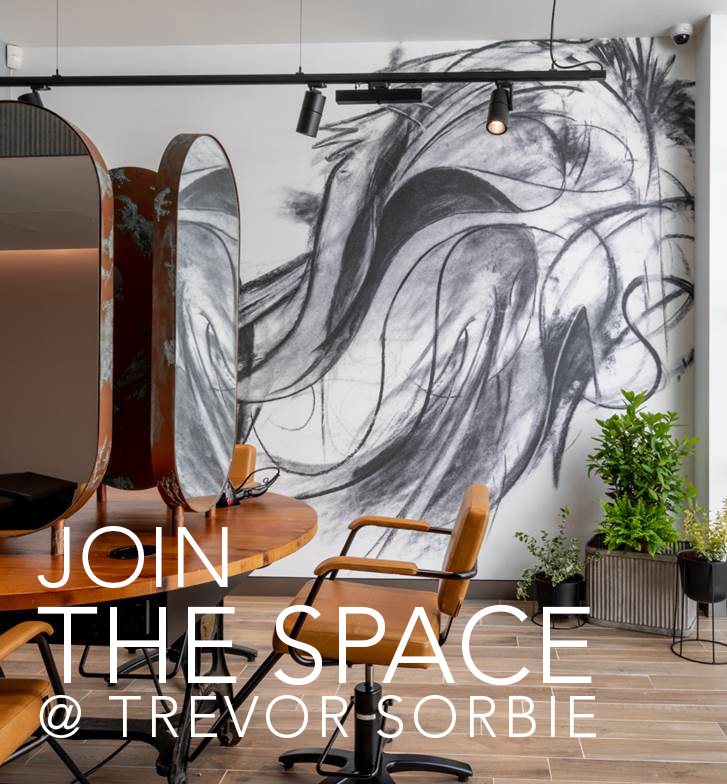 THE SPACE
Available to all freelance hair professionals
Are you a hair professional looking for a premium space to host your guests in? Or do you know a a self-employed hair professional looking to rent a chair and work from a premium salon?
THE SPACE is a welcoming salon location, where hair professionals can bring their existing guests into a creative, authentic, award-winning environment.
Chair hire can be offered at a FIXED RATE or as a % OF REVENUE RATE. We are happy to work flexibly to best suit your needs.
THE SPACE
Chair hire is a

vailable in all Trevor Sorbie salons