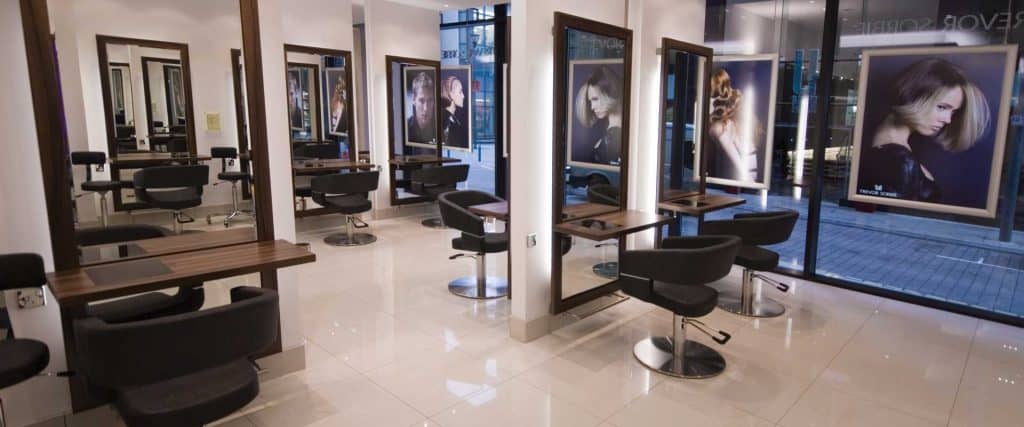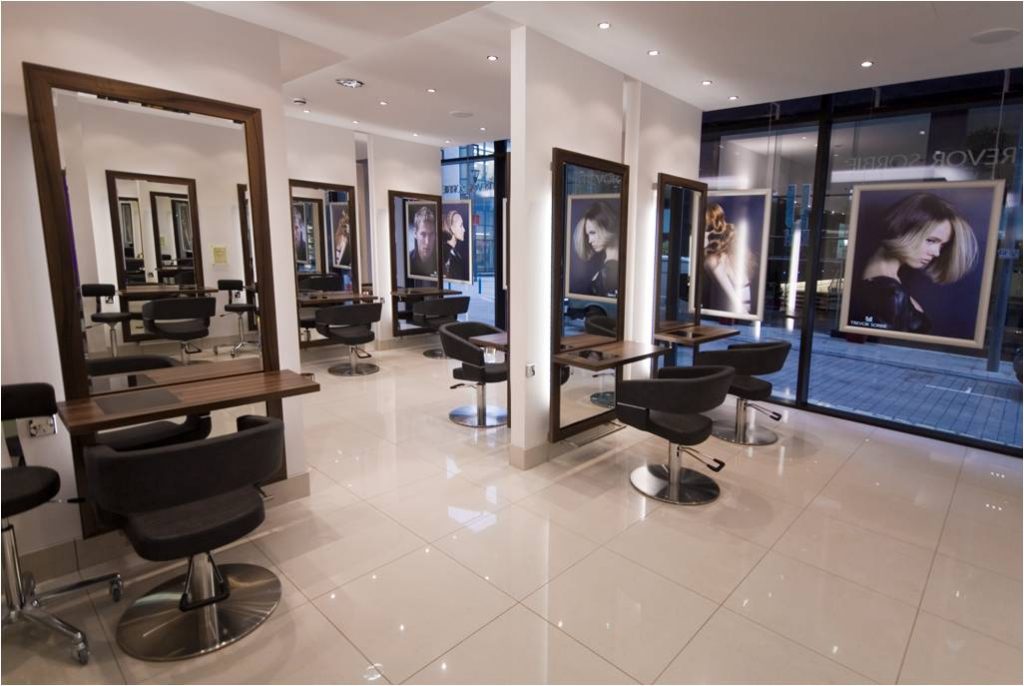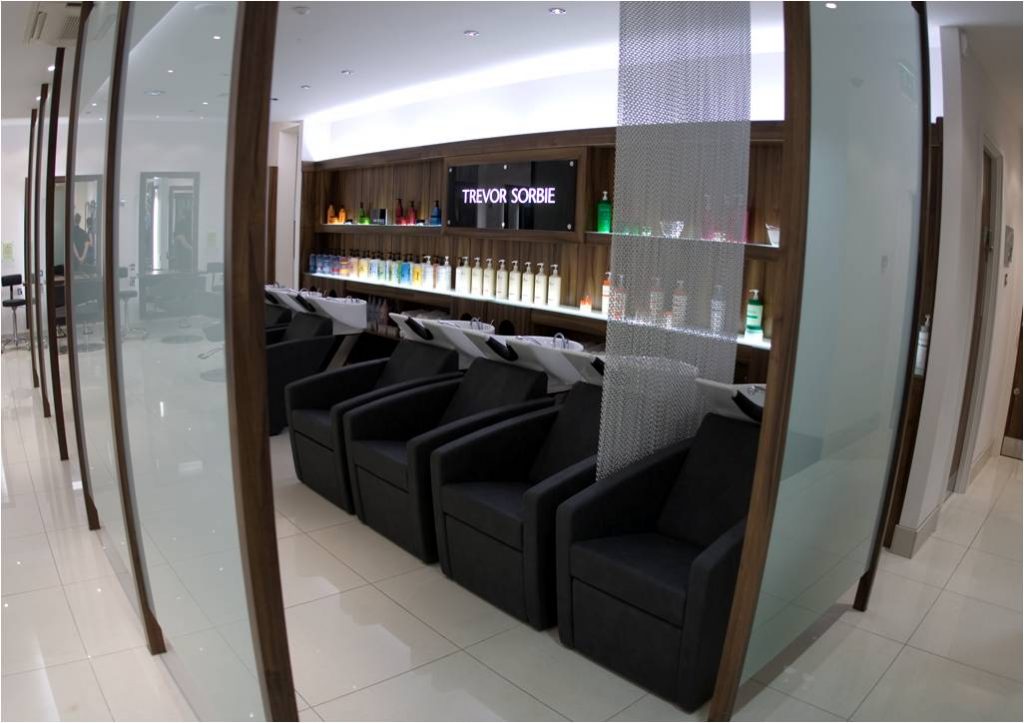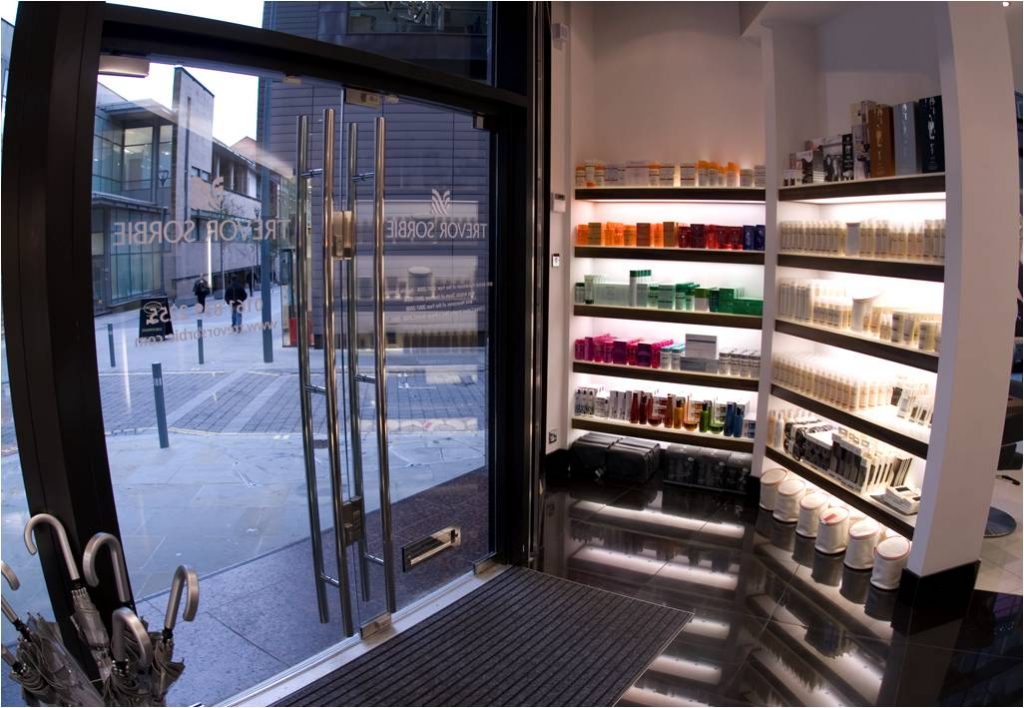 Please be aware that as of Saturday 21st March at 7pm our salon will be temporarily closing to tackle the spread of Covid-19 (Coronavirus). We hope this will be a temporary measure and we will update our guests as soon as possible for a re-opening date.
If you're looking for expert advice combined with a salon experience to remember, the sleek and modern Manchester salon offers exactly that.
OPENING TIMES
Monday           09:00 – 19:00
Tuesday           09:00 – 19:00
Wednesday     09:00 – 20:00
Thursday         09:00 – 20:00
Friday              09:00 – 19:00
Saturday         09:00 – 18:00
Sunday            closed
"
When I walked into the salon I was immediately welcomed. My Stylist Naomi was fabulous and I came out feeling awesome with new hair style. Best salon in Manchester!
"
Liz, Manchester
More Reviews
"
This was my first appointment with Jamie in Manchester, and she did exactly what I wanted. She is an incredibly considerate person and I am extremely happy with the overall experience.  Thank you to everyone!
"
Nigel, Manchester
More Reviews
"
The lovely Nicola…. She always wears a smile and is so upbeat, an absolute pleasure. And of course a fantastic haircut which lasts me the full 6 weeks! Thank you!
"
Tracey, Manchester
More Reviews
Fiona

Rachel

Sam

Jill

Technician

Profile coming soon...

BOOK NOW

Lily

Director (Technical)

Lily always knew that she wanted to be a hairdresser. Her favourite part of her job is doing complete colour transformations, and she feels proud to be a technician "everyday when I see somebody fall back in love with their hair - it makes me so happy". The best advice she's ever received is to "just believe in myself", and her favourite trend is balayage for it's versatility, a trend that she loves so much her hopes for the future are to "make the world a better place...one balayage at a time!"

BOOK NOW

Emma

Stylist/Senior Technician

Emma joined Trevor Sorbie as she wanted to "work for the best", and is both a stylist and senior technician in the salon. Her favourite part of her job is making her clients look and feel great, and her favourite iconic style is the one-length bob because it is "so simple but effective, and is still on trend today". Her greatest hairdressing achievement so far is winning the L'Oreal Colour Trophy 2018, and then taking part in the International final in Paris, winning the cut & style award. The best career advice she's ever received is "don't stay in your comfort zone - always push yourself to develop".

BOOK NOW

Jamie

Creative Stylist

Originally from Belfast, Jamie loves creating hairstyle that will give her clients confidence. A finalist at the L'Oréal Colour Trophy, her hopes for the future are 'endless happiness' and her favourite career advice is "be yourself, and be original". The iconic hairstyle she loves the most is the bob, as it will never be outdated, and her hidden talent is being able to spell the alphabet backwards. Her earliest memory is being given a 'micro-fringe' by her mum which she was mocked for at the time, however this style is back in style "so who's laughing now!"

BOOK NOW

Jude

Top Stylist/Technician

Jude loves working at "the best hair salon in Manchester", and counts spending time with her clients as her favourite part of her job. She feels proudest whenever a client tells her how much they love their hair, and her hopes for the future are to "keep working hard at Trevor Sorbie". Jude's favourite ever hair trend is the choppy bob (think Meg Ryan) and her hidden talent is that she can do a back flip!

BOOK NOW

Cat

Top Stylist / Technician

Cat loves art, and feels that good hairdressing should be like creating a piece of art. Her greatest career achievement is continuing to "make people happy", and her proudest moments have been helping style client's hair after they've grown it back following chemotherapy. Big curly hair is Cat's favourite trend, and her hidden talent is being extremely double-jointed! The best career advice she's ever received is simply just to "listen".

BOOK NOW

Vince

Senior Director

Vince is well known for being a stylist to the stars, and is proud to have worked with some "incredibly talented artists and legends". Inspired into a career in hair by fashion, Vince's favourite part of his job is "the creative and the conversation" - he loves getting to meet people from all walks of life. The last time he felt starstruck was the first time he worked with Jane Russell, "we shared some very interesting conversations!"

BOOK NOW

Nicola

Salon Manager / Senior Top Stylist / Senior Technician

Nicola was inspired to become a hairdresser by visiting the salon every weekend with her nana. She has come far since then, winning the Regional Final of the L'Oréal Colour Trophy (and placing third overall) and becoming Salon Manager. Nicola says she is proud to be a hairdresser everyday, and her favourite part of her job is "working with people". Her style icon is Victoria Beckham, as she "always looks amazing and makes the best of herself".

BOOK NOW

Mai Ha

Director (Stylist)

Both artistic and innovative, Mai is an invaluable source of inspiration for the Art Team. Consistently entering competitions, presenting on stage at shows and seminars, and working with huge names at fashion week, she has gotten herself, and her talents, noticed for all the right reasons. She was most recently chosen by Trevor as the joint recipient of his Exceptional Talent award.

This year alone she has been named regional winner of the L'Oréal Colour Trophy Grand Final, and a finalist for the British Hairdressing Awards North Western Hairdresser of the Year. Her other recent accolades are too numerous to list in full, but among them she has:

Won the L'Oréal Colour Trophy North Western Award
Won the Creative Head Most Wanted Hair Trend
Awards 3rd place overall in the L'Oréal Colour Trophy
Named regional finalist (North West) and joint finalist (Avant Garde) at the British Hairdressing Awards
Shortlisted for AIPP Best Commercial Image

BOOK NOW