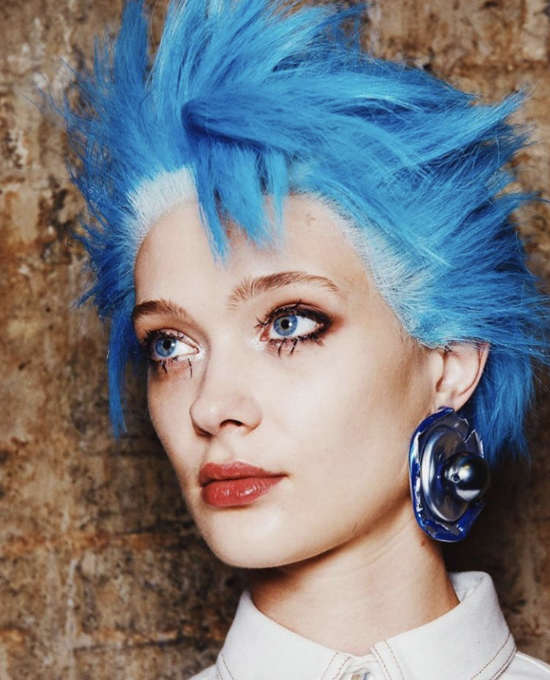 Creative Director of Special Projects at Trevor Sorbie, Johanna Cree Brown, has partnered with designer duo Fyodor Golan to create a series of  unique and outstanding hair looks for their SS20 collection that launched at London Fashion Week at Somerset House.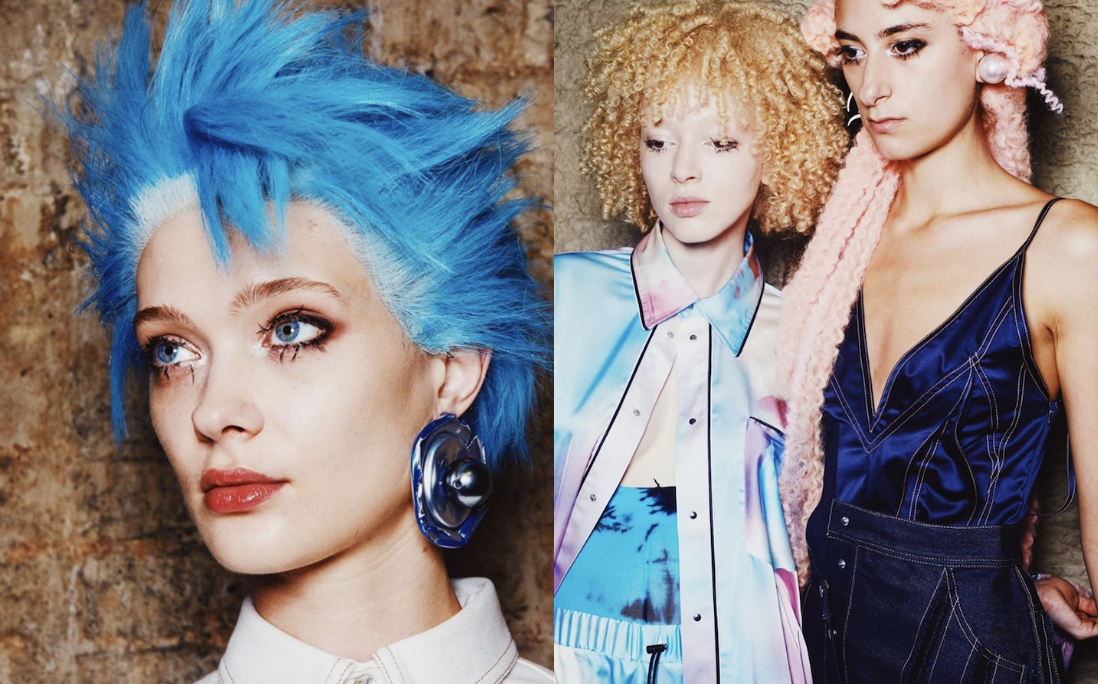 Best known for their sense of bright and playful work, the designers new collection was inspired by three categories; Teddy Boys/Girls, Historical and Punk.
Recently in the spotlight for her incredible show at the L'Oréal Colour Trophy 2019 awards, Jo continues to surprise us with her incredible ground-breaking talent and unique creative style.
Always pushing the boundaries with her creations, Jo explains the partnership:
"I've known Fyodor and Golan for several years and we've worked together on their look books. They've been really supportive of my work and any time I do hair shows they kindly give me clothes for the models, so I've got a really good relationship with them." 
Each of the 21 looks had a unique approach, and styles varied from beautiful renaissance pink wigs, to loud and colourful spikes for the punks. With some styles taking weeks of construction by the team at the Trevor Sorbie Covent Garden salon, others were created live backstage – including blue gel delicately being poured onto a model's head to create a marbled effect and neon powder being thrown onto the model's blonde wig just seconds before she steps onto the catwalk.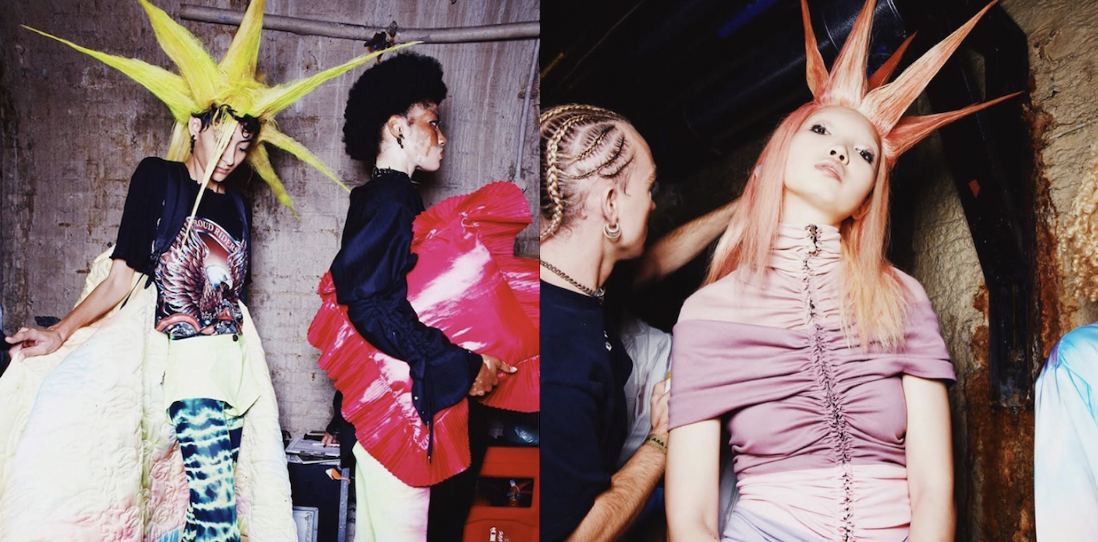 Jo explains the vision behind the looks and collection:
"For this project they really wanted bring the clothes back a step and to shout the looks through the hair. We wanted to mix different cultures within the three categories, and getting the beauty aesthetic right was really important. So, if we had a really pretty Marie Antoinette look, we wanted to mess it up, destroy it, melt it, pull it apart a bit. And then if we had something really strong, like some of the punks, then we would relax that a little bit, and have something more wearable. This was Fyodor & Golan's mission for the whole collection."
With over 20 models to style backstage, Jo was supported by the rest of the Trevor Sorbie team, who used L'Oréal Professionnel's new product range TECNI.ART to create and style all the looks. Jo explains why TECNI.ART is perfect for session styling:
"TECNI.ART is the ultimate collection for session styling. You have every product that you need, every strength and every finish that you'll need to deliver on the hair, plus it's very easy to use – It's all you need in your session kit bag!"
Tecni.Art is available to buy in the salons from mid-October.