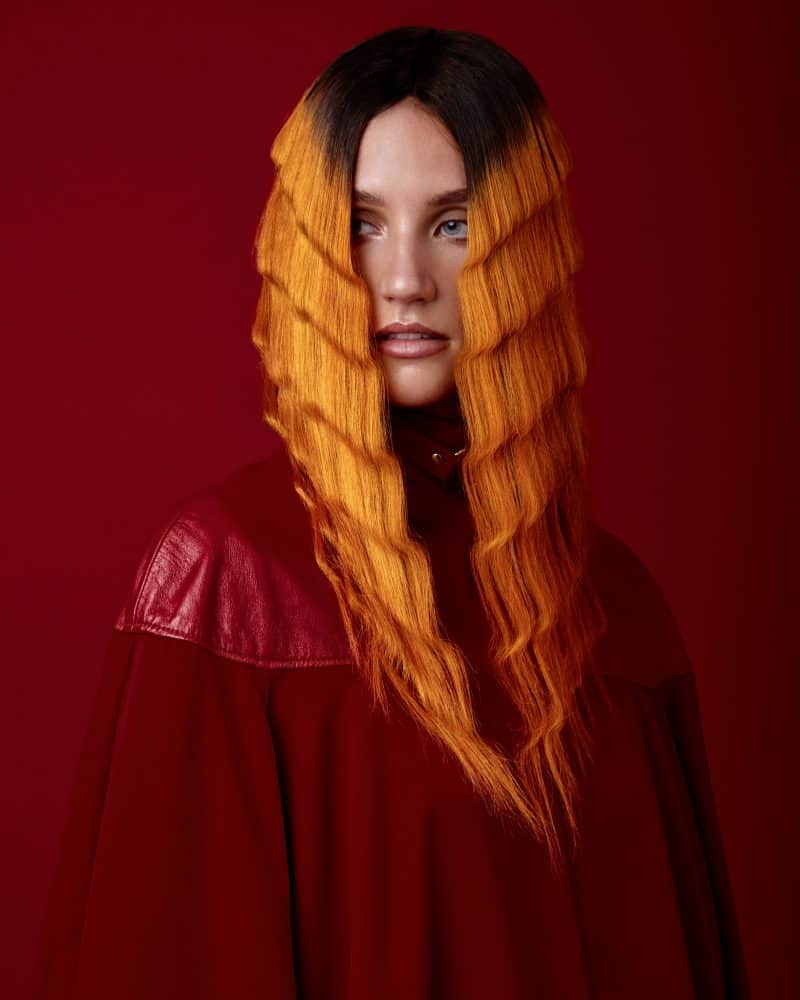 Next up in our 'sneak peek' series is the talented Mai (Art Director) & Tiziana (Head of Education), who unveil an image from their Vermilion Collection. Both have worked for us here at TS for over 10 years and the dynamic duo give us an insight into their inspiration and how they work together to create this unique and beautiful collection. 
"As Trevor Sorbie artistic team members we like to collaborate and share our passion for beautiful hair, we are constantly thinking of new ideas that sometimes don't get used and kept to wait for the right moment. That's how we started researching on images that inspired us."
The pair uses the striking colour red in Vermilion and explain why they chose such a bold colour…
"While looking at magazines and books we felt the same about using a very strong colour as a base for the background and the clothes to compliment our hair looks. However, the most challenging process is often to find the right Stylist and Photographer that make our ideas to flow and link together, we were lucky to have Natalie Armin for the styling and Craig Fleming who capture exactly the mood and feeling we want."
And if they had to summarise their collection in only a few words?
"With our latest collection "Vermilion" we aimed to demonstrate strong hair ideas while maintaining wearability."
Keep an eye out for more sneak peeks soon…
Want to see more? See us live!
Salon International 2018
ExCeL LONDON
Sunday 14th October
4:15 – 5:30pm
BUY TICKETS