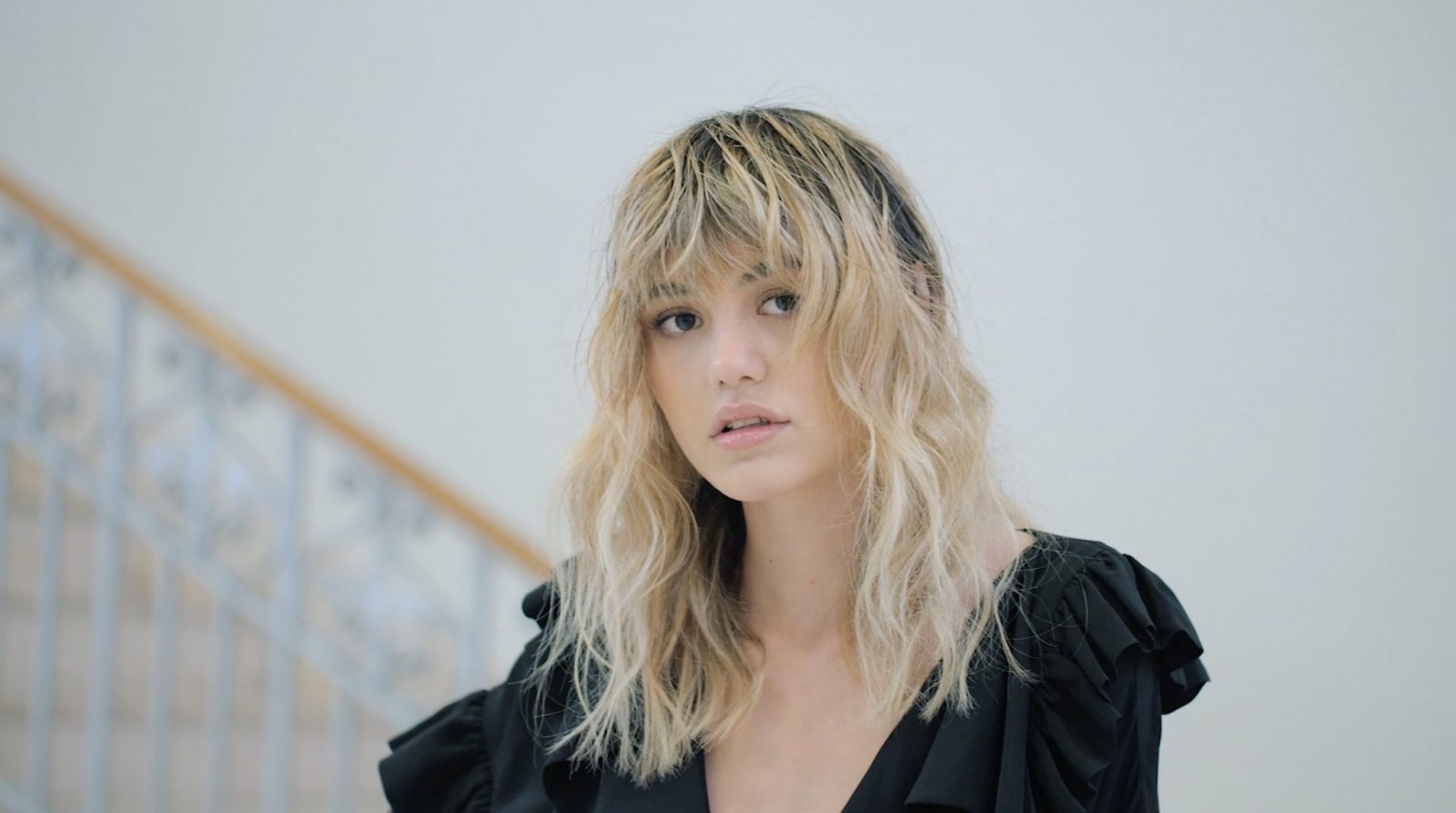 We're all rocking our roots right now, so why not try out some different hair styles whilst you're sat at home? There are lots of different tips and tricks, and we've listed our favourites below.
Embrace your curls
If you are lucky enough to have them, go with it! You can enhance them with a bit of product / styling cream. We recommend Tecni.Art Bouncy & Tender Styling Cream
Let it go natural
If you usually wear your hair smooth but naturally have a bit of texture or curl, why not stop the straightening and opt for it's natural body & texture. This will compliment your hair's regrowth more than a sleek/ smooth style as it will naturally hide it, plus will be great for your hair's condition.
Change your parting
Mixing up your parting can be a fun way to hide your regrowth. If you have grey roots, chances are you have some patches that are more grey than others, so changing your parting is a great way to show the patches that aren't as grey.
Try a zig-zag parting – If you usually have a sleek straight parting, try a zig zag parting, these can be small or larger, have fun with them!
Angle the parting – A diagonal parting will help camouflage your roots, why not wear it on different sides each day.
Try accessories
Accessories can help to hide regrowth or divert attention away from your roots to your fabulous hair decoration. Why not try one or more of the below.
Headscarf
Headband
Hat
Scrunchy
Bow
Clips / Grips
Style your hair in different ways
Styling your hair in different ways can be a super simple way of hiding your colour regrowth. There are lots of online tutorials on how to do the following, so why not spend your new time trying out something new:
Medium / Long Hair

Plaits
Braids
Buns
Ponytails

Short or any length

Quiffs – are really suitable for hiding / styling out regrowth
If you have any more questions about your hair colour or how to keep your hair in good condition, why not check out our other blog posts for more information.