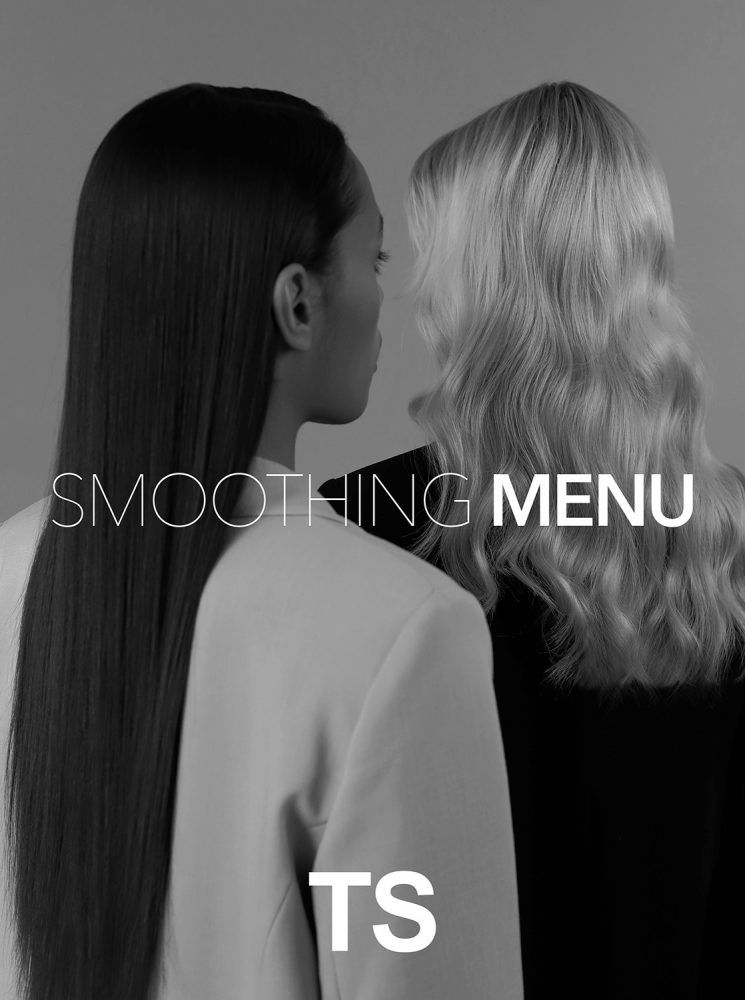 If you're a frequent gym-goer, you'll probably already know that a sweaty gym session isn't exactly great for your hair. Not only do you end up with unwanted frizz, but you also need to keep your hair up in a ponytail or tight bun during your workout – this can lead to hair breakage, and even hair loss.
So, how can our smoothing treatments help give your hair that all-important boost? Let's take a look.
Firstly, is going to the gym bad for my hair?
In general, going to the gym regularly is a net benefit for your overall wellbeing; you're getting in a good calorie burn, you're working your muscles, and you're putting in the time for your health.
However, excess sweat can cause your hair to become frizzy (as sweat is basically a mixture of salt and water). And if you're in the gym regularly and washing your hair more than the norm due to those sweaty workouts, this can leave your hair dry and brittle.
If you like to keep your hair smooth and frizz-free, we'd recommend our range of smoothing treatments to help manage your frizz on a day-to-day basis.
Why our smoothing treatments are perfect for gym goers
So, why are our smoothing treatments ideal for gym goers? It's simple: as these smoothing treatments are long-lasting, they make it easier for you to minimise any unwanted hair side effects from all your sweat sessions.
As we already mentioned above, excess sweating = frizz and dried-out hair. The TS smoothing treatment gives your hair x189 greater hydration and reduces frizz by 25%.
Plus, it can be a hassle to take care of your hair post-exercise but with a smoothing treatment your blowdrying time is significantly reduced, meaning there's more time to focus on your training.
Which smoothing treatment is best for me?
All hair is different, so there's no one-size-fits-all when it comes to smoothing treatments. When you opt for a smoothing treatment at one of our salons, you'll first have a consultation with one of our award-winning salon experts. They'll examine your hair and discuss your objectives, before giving you advice on what smoothing treatment would work best for your hair.
What smoothing treatments do we offer?
At our Trevor Sorbie salons, we offer three Hyaluroplasty smoothing treatments, all of which help to fortify the hair bonds, enhance shine, increase smoothness, soften the hair, and even protect against pollution damage. Here are the three smoothing treatments we currently offer:
TS Beauty
Perfect as an add-on at the end of your hair appointment, our TS Beauty treatment just takes 15 minutes to transform your hair. Enhancing natural shine and combating frizz, this smoothing treatment offers intense hydration that lasts up to 6 washes.
TS Smoother
Our TS Smoother treatment takes around 1.5-2 hours, making it the perfect option when your hair is in need of some TLC and pampering. This treatment gets rid of frizz, enhances shine, softens the hair and controls volume. The best news? This treatment lasts up to 3-4 months, so you can enjoy smooth, silky hair all summer (or winter!) long.
TS Sleek
Our longest-lasting and most intense smoothing treatment, TS Sleek can last up to 6 months and is ideal for medium-to-coarse hair. Like TS Beauty and TS Smoother, TS Sleek combats frizz to enhance shine and softness, with hair remaining hydrated and healthy for 4-6 months.
Want to chat to one of our team about your smoothing appointment? Give us a call today and take your next step to smoother, shinier hair.