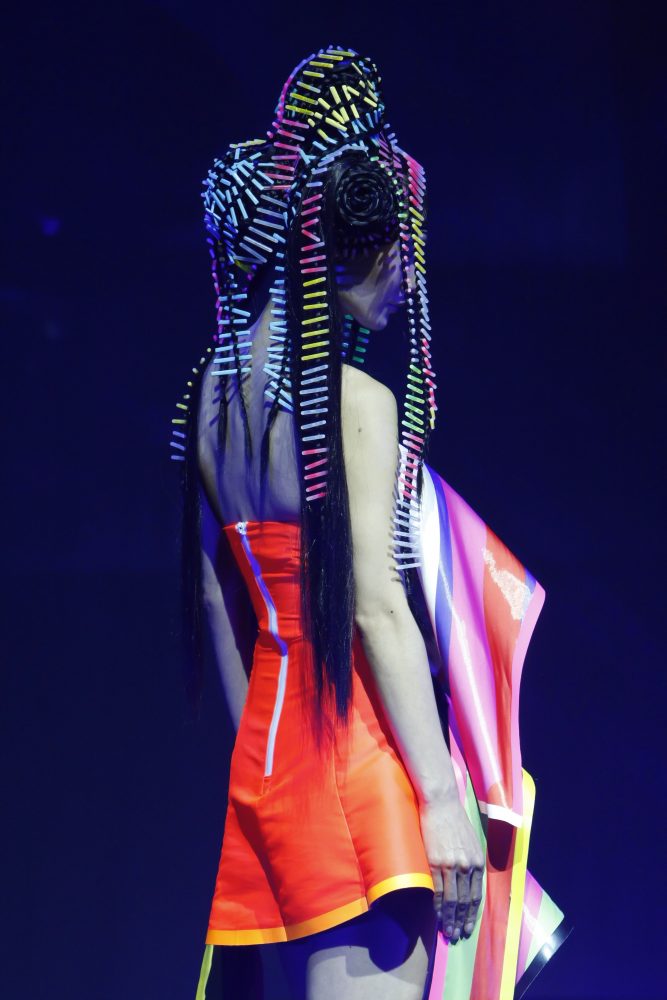 Join Johanna Cree Brown on Wednesday 19th July for a day of creative hairdressing inspiration. This L'Oréal-run course combines demonstrations with hands-on training, to really help you push the boundaries of your creativity. Draw inspiration from Johanna's unique approach to creating new ideas, as well as exclusive insights into her video and editorial work. She will also focus on how to use materials not related to hair in your work, to add a new dimension to your creations. On the day itself, Johanna will demonstrate two new ideas she's been working on, explaining the process from inception through to creation. You will then have the chance to either recreate these techniques, or develop your own ideas under her guidance.
What can stylists' expect from the course?
Johanna: "My aim for this course is to share the different approach I take to my work, and hopefully inspire others to try the same. I really enjoy supporting people to develop their ideas, so a big part of the day will be working together to try and do this. This will be in the form of hands-on training, which is a great opportunity to develop ideas in a supportive atmosphere. It really helps having other people to bounce things off, and I've always found it a confidence builder.
In terms of the content of the course, there will be a mixture of video work and presentations. There will also be a focus on introducing different materials that have nothing to do with hair, and how these can elevate your ideas. I'll be offering advice throughout the day, but particularly about how you can collaborate with other hairdressers'. I absolutely love using colour in my work (but am obviously not a colourist), so being able to direct someone else to create your vision is a really important skill to learn.
In a nutshell, I want to share all the experience and skills I've gained in my career, with up-and-coming stylists who want to expand their portfolio of editorial work."
Who is this course suitable for?
This course is suitable for any hairdresser who wants to take their creative, session or editorial hairdressing to the next level.
How do I book my space?
This all-day course will take place on Wednesday 19th July at the L'Oréal London Academy in Hammersmith, from 10am – 5pm. The cost for the day is £240. For more information about this course, or to book your space, please contact the L'Oréal Academy on coursesuk@loreal.com or 0800 028 3448.