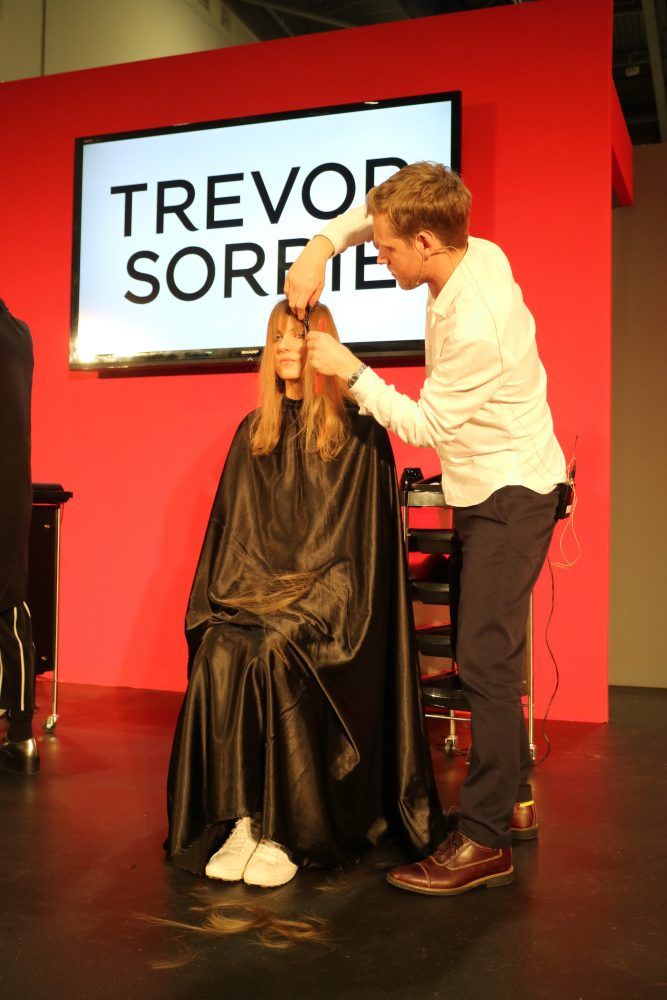 Have you ever felt pigeon-holed in your career? Assigned the mantle of being either an artistic or 'everyday' hairdresser? Described as either session or salon? Only given the option of pursuing management or creative goals, never both? If any of these ring true, then you need to read on, and discover why hairdressing opportunities with us are endless. Let us help you shape your career path in the way you want.
Describe the different opportunities available
This is just a taster of the areas our team regularly choose to explore with us:
Artistic – we have a world-renowned Art Team led by Trevor and Art Director Tom Connell. In this year alone the team will be travelling to India, Switzerland and Dubai (to name a few)! They will be producing new collections, holding seminars and working backstage at fashion shows. You can also catch them presenting on the live stage at Salon International in October. If becoming a member of this team would be a goal for you, then you will be mentored every step of the way. There are countless opportunities to assist the team backstage, and even sometimes onstage to build your experience from the moment you join the salon floor. However some team members would rather pursue their own Artistic goals, through individual awards, collections and session work. We are more than happy to support this kind of work, whilst also allowing you the freedom you need to pursue it as well.
Salon Management – all of our salon managers have been promoted internally. If this is the path for you, then you'll receive guidance and support from our senior management team to build the management skills you need. For a number of our management team this has led to them managing the opening and ongoing success of our new salons.
Teaching – education is one of the most fundamental things to Trevor. Our Vardering process and Final Tests are well known in the industry (click the links to read more about these). However we also offer in-salon Assistant Training, as well as external education courses, and ongoing training for existing team members. If you would be interested in teaching in any form within the salon, you will have the opportunity to work closely with our educators, to develop the skills you need to pursue this.
Product Development – we have professional and retail product ranges which are both sold Internationally. If you've always wanted to know more about how hair products are developed, and to be involved in testing, picking formulations and fragrances, we are regularly developing new ranges with the help of our salon team.
Can I only pursue one of the options above?
The short answer is no! Everyone in Trevor Sorbie is empowered to follow the career path (or paths) which are right for them. This could mean a desire to work in management, whilst also teaching weekly, and assisting backstage regularly. It could mean focusing the majority of your time on your clients in the salon, but regularly entering awards. Your career with us is what you want to make of it.
Interested in finding out more about the hairdressing opportunities available with us? Email careers@trevorsorbie.com, or visit our careers page to read more about current vacancies in the salon.