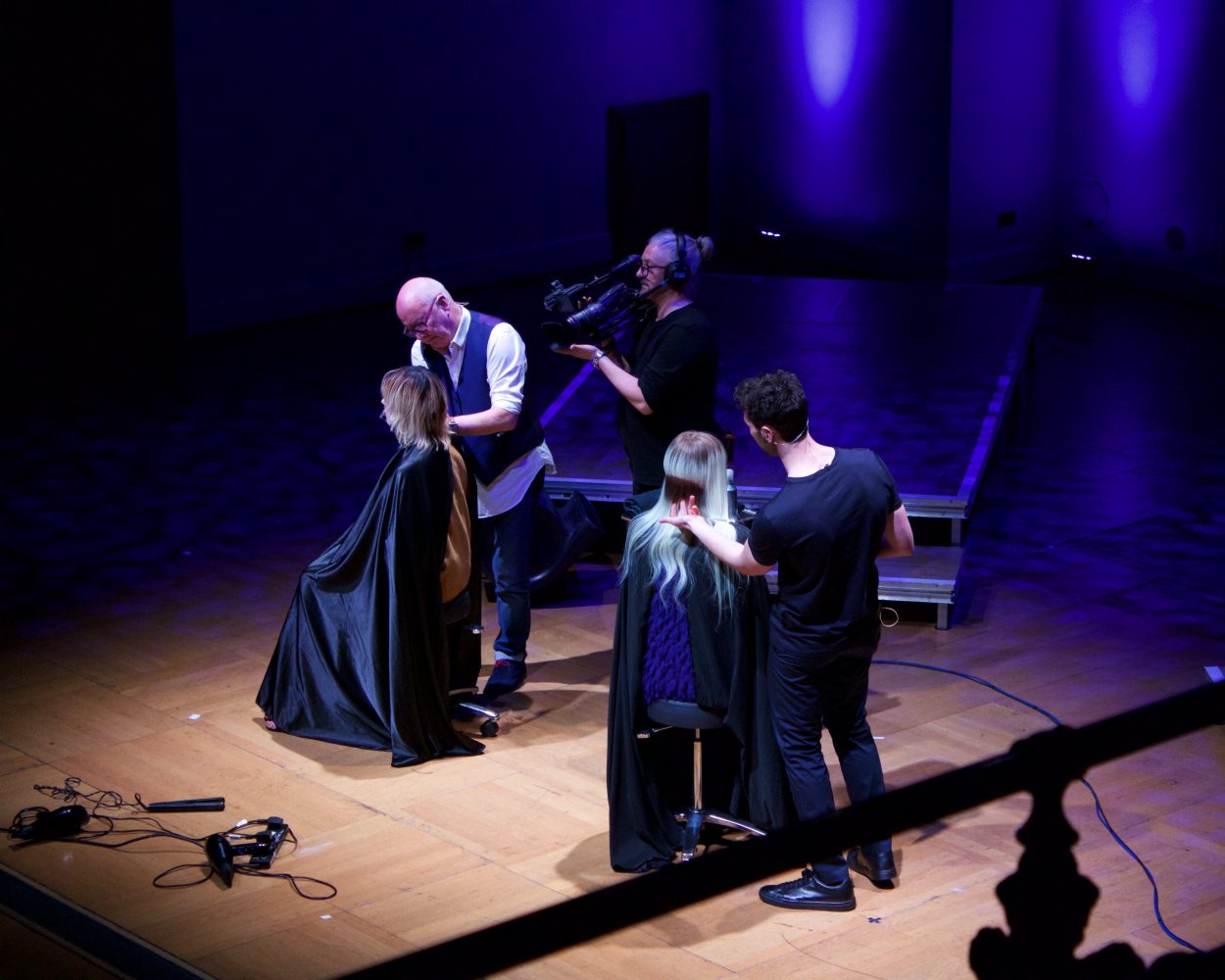 Over 10 years since he was last seen onstage, Trevor made a triumphant return to the limelight on Monday night for the Tribute 'On The Edge' show. Reuniting hairdressers' with a Vidal Sassoon heritage, the show aimed to pay honour to Vidal, and reveal how his teachings and work inspired them today. We spoke to Trevor and his Art Director Tom about the show, and the inspiration behind their models.
Why did you want to take part in 'On The Edge'?
Trevor: We were approached by Tribute who explained the concept of the show to us. The fact that it was honouring my hero Vidal made it an easy yes. Having not been on the big stage for 10 years I've definitely felt a gap in my life creatively, so this was the perfect opportunity to fill that whilst also paying my respects to my mentor. However, I have always suffered from anxiety in the buildup to big shows. Years and years ago in Atlanta I was stood backstage, wondering what I could do to avoid going onstage, and I genuinely considered breaking my own finger! So it's not a small thing for me to agree to go back onstage, but you get addicted to the feeling of creating something in front of a crowd, and feeling the response from them. I always hate the buildup to a show, but I love the result.