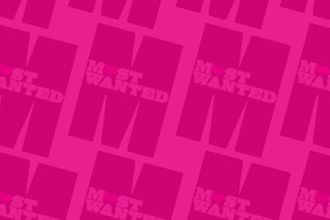 The Creative Head Most Wanted Awards celebrate the finest talent in salon and session hairdressing. Embracing a modern vision of hairdressing, there are twelve categories which encompass not only the creativity of salons, but also the world of fashion, design and business. Judged by experts including Vogue journalists, Central Saint Martins professors, dotcom entrepreneurs and top session stylists, the competition shines the spotlight on the individuals and teams that keep British hairdressing leading the way throughout the World.
Our Creative Head Finalists
This year we have two finalists through in three categories from our salons:
John Spanton (Covent Garden) – Colour Expert Finalist
This is John's third consecutive nomination for this highly contested award. As Technical Education Director for the company, John is a force to be reckoned within the world of hair colour. Having shot his first solo colour collection this year, he is also taking Instagram by storm with his work.
Mai Ha (Manchester) – Creative Talent & Hair Trend
A regular finalist at the British Hairdressing Awards and L'Oréal Colour Trophy, Mai is also a previous winner of the Most Wanted Hair Trend award, which she is nominated for again this year. Her innovative work is making waves in the industry, as highlighted by her Creative Talent nomination.
The Final
All of the Creative Head Most Wanted winners will be announced at the Grand Final on 4th September at the Guildhall in London. If you can't wait until then, here are the highlights from the 2016 Creative HEAD Most Wanted awards for your viewing pleasure.