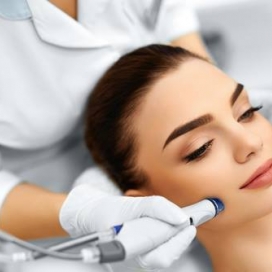 We have three exciting pop-up events taking place in our Covent Garden salon in July, with more to be announced soon. To book any of our upcoming events, or to find out more about 'what's on' in the salon, simply call us on 0207 379 6901.
Visia Skin Analysis – 11th & 12th July
Have you wondered for years what sort of skin you really have? Or what the real age of your face is? Or how you will look in 5 years' time? Now you can find out at our Visia Skin Analysis pop-up event, with a complimentary 30 minute appointment!
For a really in-depth assessment of your current skin condition, Joanna Armaghani of The Facial Alchemist uses the state-of-the-art Visia Complexion Analysis. This is the latest technology from the US which allows Joanna to scan and map exactly what's happening above, and below, your skin's surface. Using this information and a series of photographic scans which the consultation produces, you will be able to make informed decisions about the right skin care regime for your skin, and she can advise you on the most effective treatments and programmes to achieve the results you want. Used around the world by cosmetic surgeons, dermatologists and skin care professionals, the Visia Complexion Analysis System captures multi-spectral photos of the face, examining the complexion for wrinkles, spots, pores, texture, bacteria, sun damage, pigmented spots and acne. Each of these 8 criteria are mapped individually and compared to others of the same age and skin type.