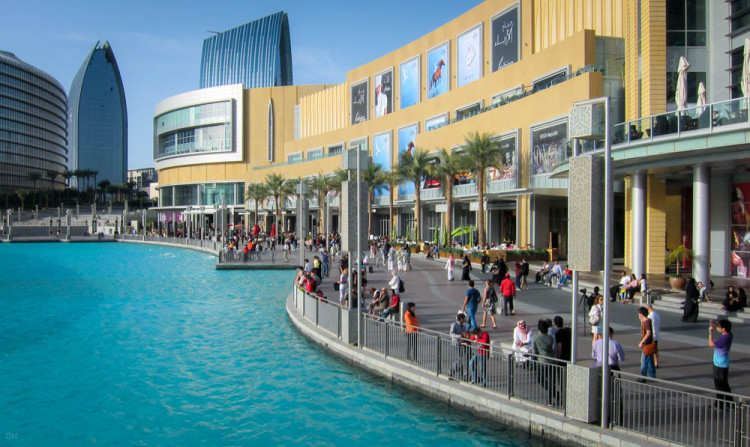 We are thrilled to announce that we are opening a salon in the Dubai Mall in early 2018. The newly built fashion and beauty quarter of the Mall will be home to some amazing brands such as Charlotte Tilbury, Mac, and of course Trevor Sorbie! With year-round sunshine, and an incredible mix of city and coast, we can't think of a better place to be opening our first Middle Eastern salon. We'll keep you updated with behind the scenes news and photos from the new salon – from now until we open.
We are also recruiting for hair stylists, technicians and salon assistants who would like to work in Trevor Sorbie Dubai. All new hairdressing recruits will need to undergo our usual training process (called Vardering) which will take place in the UK prior to the salon opening. This is then followed by a 'final test' which is judged by Trevor and his Artistic Director Tom for cutting, and International Technical Director Nathan for colour. This entire process usually takes 1-2 months depending on the individual. Despite sounding intimidating, all of our hairdressers' describe Vardering as one of the best things they've done in their career. We asked Trevor why he feels Vardering is so beneficial:
"How often in your career do you get to step back and reflect on your work and career path, and then take the time to develop your skills and bring back the discipline? I just have to look at the success of people who've undergone this process to see how beneficial it is: Eugene Souleiman, Angelo Seminara, Sally and Jamie Brooks, Vivienne Mackinder and Antoinette Beenders just to name a few!"
This is a fantastic opportunity for anyone who would like to work for a leading hairdressing brand and experience living abroad, especially in such a dynamic city. If you would like more information, or to apply, please email careers@trevorsorbie.com. All enquiries and applications will be treated in strictest confidence.