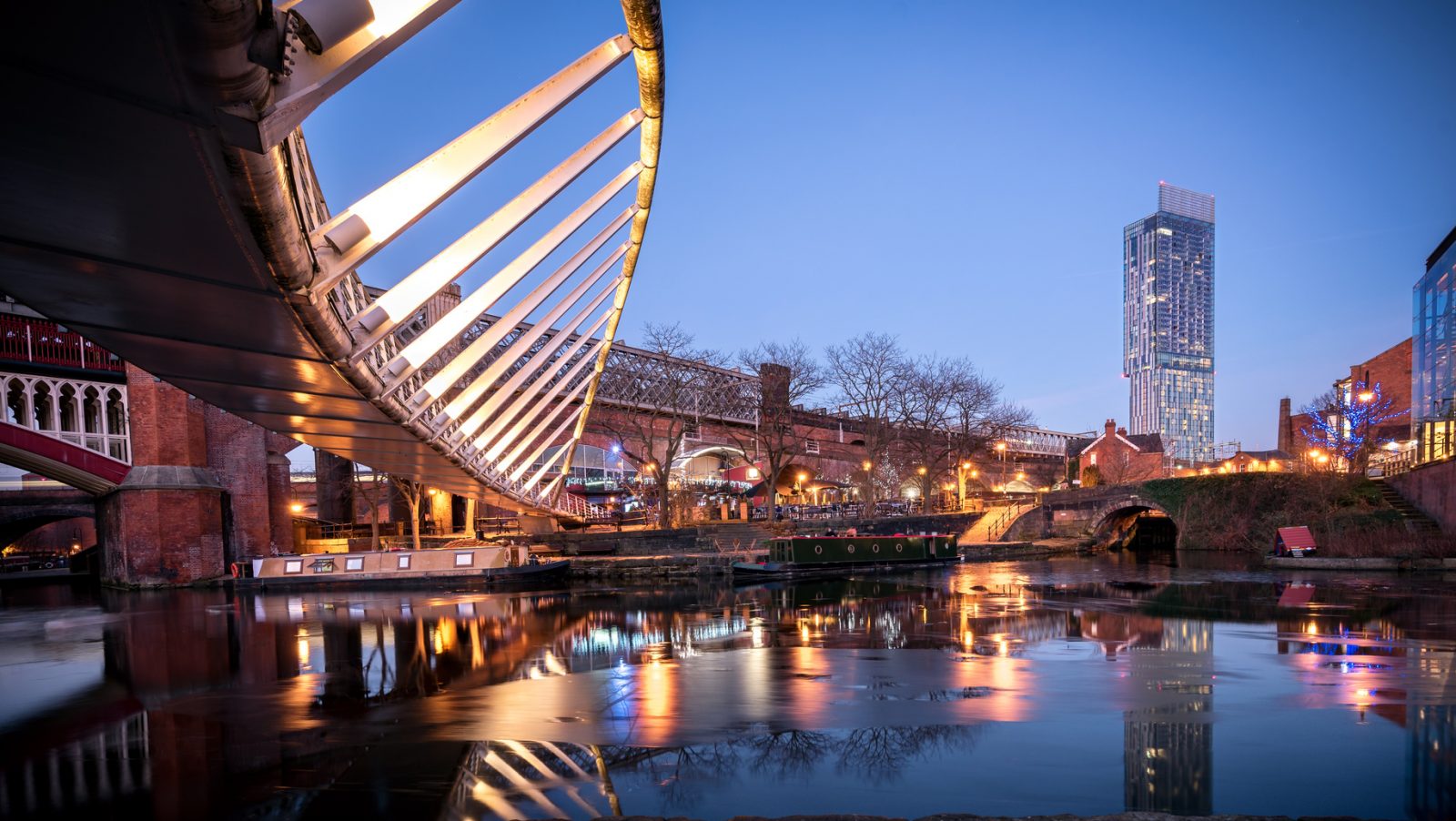 Manchester is a cosmopolitan beacon illuminating the northwest of England. Rich in industrial heritage and history and home to an eclectic mix of cultural influences, this thriving city has fuelled the birth and evolution of British popular culture for decades. From fashion to the music industry, sporting heritage to politics and social developments, Manchester has borne witness to cultural developments that have impacted the rest of the country and beyond. Trevor Sorbie is delighted to have an urban-chic salon nestled in the heart of this bustling city. To showcase this vibrant city, we reveal our top five marvellous facts about Manchester and what we think makes Greater Manchester so great!
Top Five Marvellous Facts about Manchester
1. A Home of Style
Manchester's rich textile heritage – stemming from the very beginnings of the industrial revolution – has made it a leader in fashion and a home of iconic styles.
Manchester witnessed the birth of Baracuta, a classic and timeless brand world-famous for its original Harrington jackets, much-loved and worn by Hollywood icons Elvis Presley, Steve McQueen and James Dean, as well as contemporary leaders of stage and screen, such as Liam Gallagher and Daniel Craig. The Baracuta G9 Harrington jacket was created in Chorlton, Manchester and remains as iconic today as it did in 1937.
2. The Birthplace of English Rock
The birthplace of music show Top of the Pops, Manchester also takes its place as the proud creator of some of the most influential and inspiring British rock bands in history.
From the iconic sounds of Oasis to The Smiths, The Stone Roses and Joy Division, not to mention New Order, Happy Mondays and The Hollies, Manchester's bold music scene has influenced and enthralled countless music lovers across the globe.
3. Read All about It
Manchester is home to the oldest, free, public reference library in the UK. Chetham's Library opened its doors in 1653 and is open for self-guided tours throughout the week.