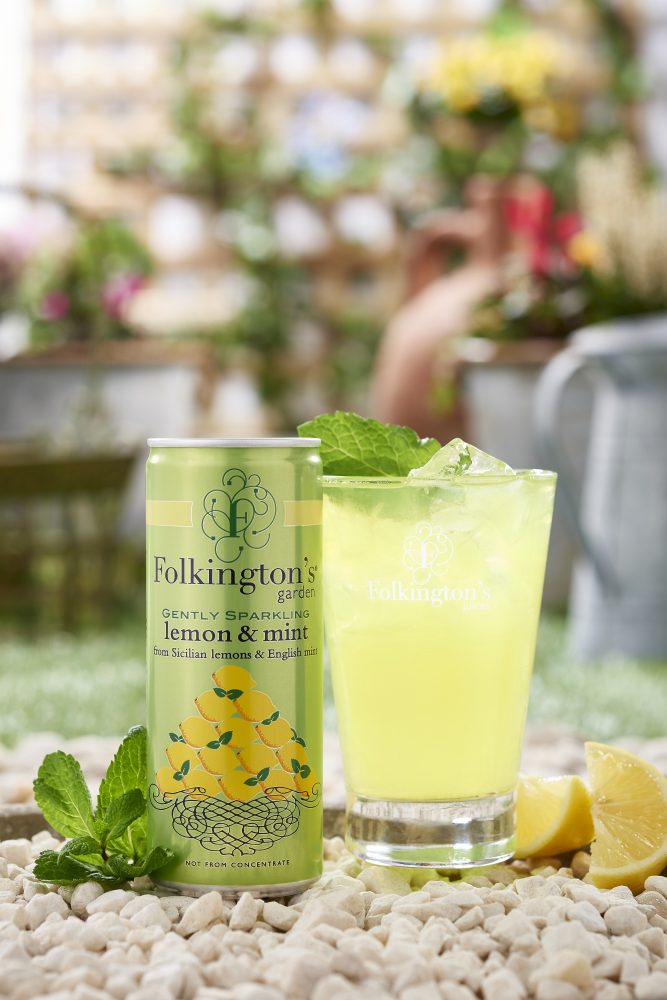 If you're visiting our Covent Garden salon in October, make sure you ask for our Trevor Sorbet cocktail. Created exclusively for us by Brighton Gin and featuring Folkington's Lemon and Mint pressé, the Trevor Sorbet is the perfect drink to wash away post-holiday blues.
Brighton Gin
Small batch, super premium Brighton Gin
has
taken
top place and be voted The People's Choice Gin in the 2017 People's Drinks Awards. 
Founded by a quintet of gin-loving Brightonians in 2014, Brighton Gin is made with 100% British organic wheat spirit – super smooth, and without any of the nasties that can give you a sore and sorry head. This is re-distilled with juniper, fresh orange and lime peel, locally-grown coriander seed (this first UK commercially grown coriander seed in over 200years) and milk thistle, which is indigenous to the South Downs and renowned for its kindness to the liver function…  
Founder and distiller Kathy Caton said: 'Brighton is such a creative, free-thinking place with a long-standing heritage of invention and pleasure-seeking throughout its history. With Brighton Gin we wanted to create the best possible quality spirit this city deserves and we're ecstatic that people across the UK have voted us as the country's best gin.'
Folkington's
Folkington's Lemon & Mint is a gently sparkling lemon & mint pressé, made with pure Sicilian lemon juice and the essential oils of English grown mint. The lemon juice is made from the finest Femminello Comune family of lemons grown by farming co-operatives in Sicily and pressed locally (near Palermo) within 48 hours of harvesting.
The 'Trevor Sorbet' Cocktail
By mixing together these two amazing drinks we can offer you the light, refreshing 'Trevor Sorbet', which is served over ice with lemon and mint. Don't miss out on trying this delicious cocktail while stocks last in October!