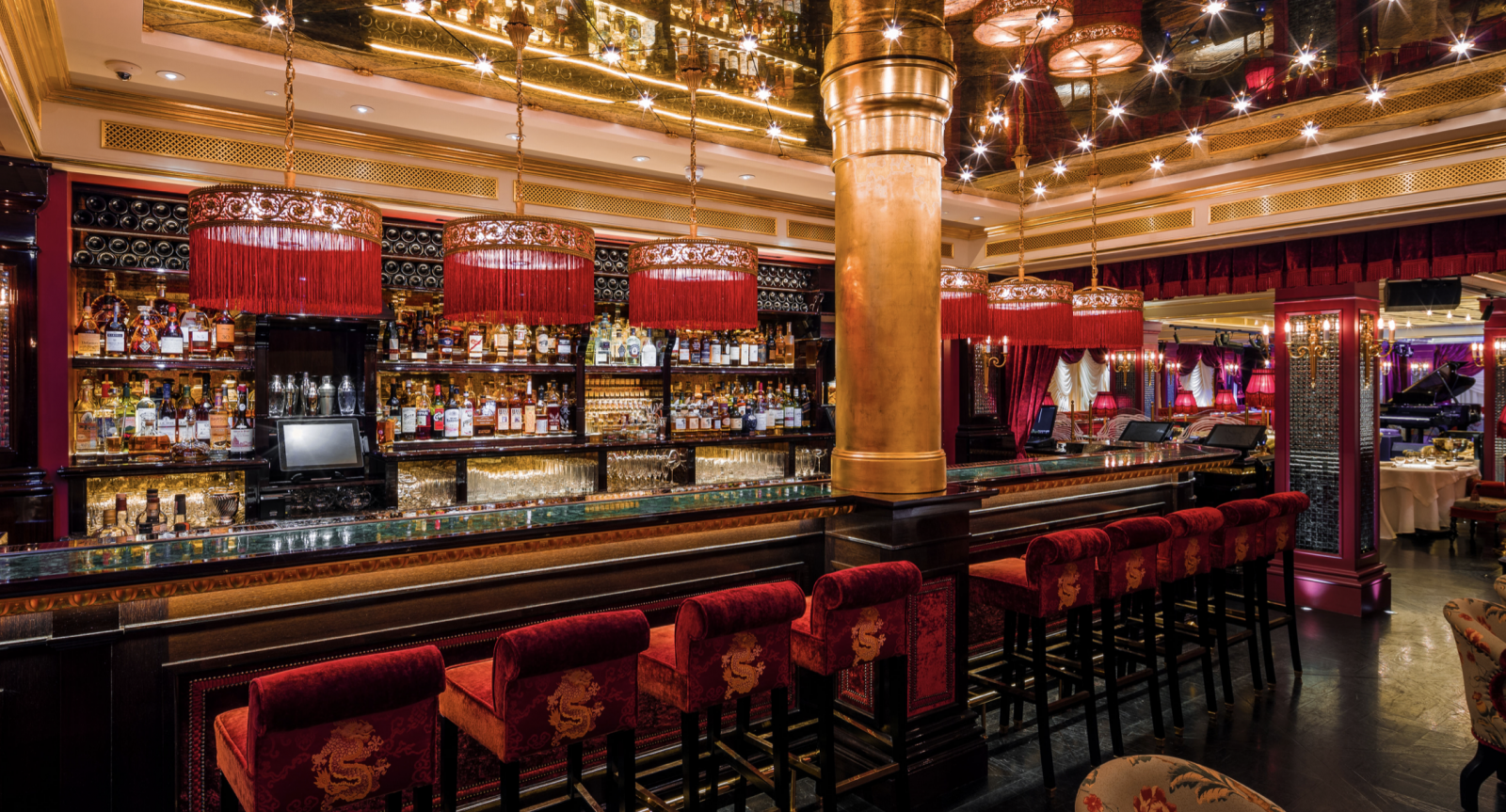 Our team love to share their favourite hotspots and undiscovered treasures with our salon guests. This month Trev from our Covent Garden salon visited Park Chinois in Mayfair, and wrote us this fantastic review about his experience. We hope you enjoy it!
"It was a Thursday just like any other in Mayfair, a little bit grey above with the sound of horns honking and the steady shuffle of a very well healed herd of immaculately turned out West London folk. My reason for finding myself in this part of town today was to see for myself the splendour and decadence of a now solidly grounded and one of a kind Chinese Restaurant that goes by the name of Park Chinois! As a regular fine diner and fan of Chinese food I jumped at the chance to go along and see for myself what all the noise was about, later to realise that the noise in question was jazz and the Chinese food I had hoped for was in fact a delicious selection of Dim Sum accompanied by an exceptional list of wine and cocktails to further add to the opulent surroundings I was about to find myself immersed in.
Walking into this place was like making a red carpet entrance into one of the plushest and most exuberant places I have ever had the pleasure of dining at. It goes without saying that I was treated like royalty from the moment I arrived until I left, the staff were very attentive and nothing was too much trouble even though I took far too long deciding what to eat as a result of my eyes constantly wandering around the room discovering more of the palatial surroundings. With an extensive menu of Dim Sum options I eventually decided on the PRIX FIXE Lunch Menu to make it easier for myself and I'm glad I did! Choosing a vegetarian Dim Sum selection to start and an amazing wild mushroom and preserved pak choi clay pot with rice for my main I was already filling up. Whilst this was all happening the air was infused with jazz yet the grand piano and drum kit a few feet away was resting from last night's performance, whilst it was calm and relaxed at lunch time this place really comes alive at night with live jazz and cabaret downstairs in the extravagant Club Chinois which is also a must.
If you're looking for somewhere to go for a light and easy yet bluesy musical lunch or a full on fine dining extravaganza I seriously urge you to experience this place at least once. If you want to fall in love with lunch again as the team have it here then the PRIX FIX Menu per head is £26 for 2 courses or £30 for 3, worth it for the home made lychee sorbet alone! Even if you're dining solo as I was or with friends and family you will not forget it and now with Christmas upon us it's the perfect time to go and celebrate in one of the best, if not the best, Chinese restaurants I have ever been to!"